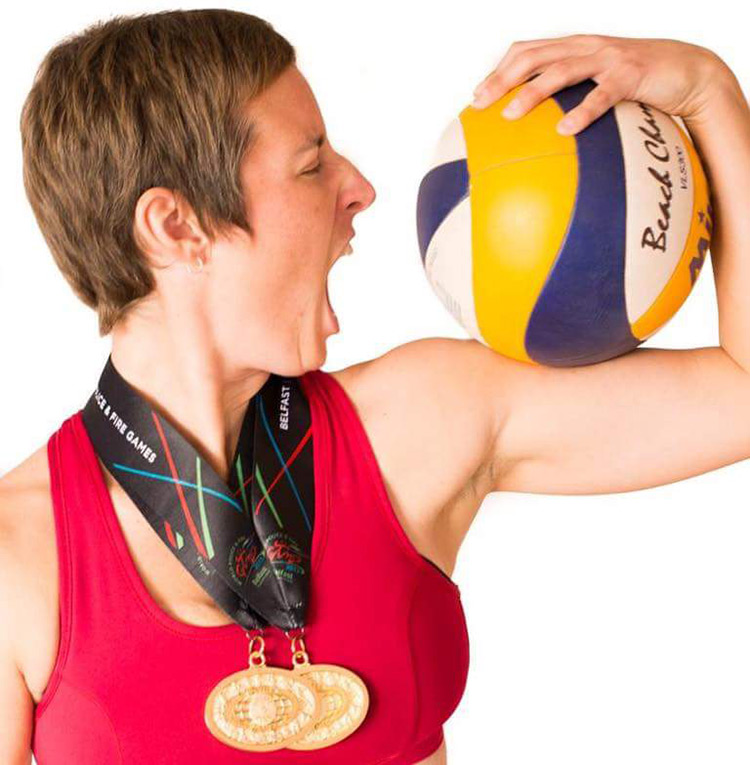 "Do you want me to hold your hands" she said
In 2013 I have met Julie Tremblay who was just diagnosed with an advanced cancer and who was going through her first chemotherapy course. I suggested a Holistic Approach to the healing process and she agreed. At the end of the conversation she "quickly" mentioned that all will be good as long as we focus on her physical conditioning as "a golden medal is pending for her and her beach volleyball partner at the World Police and Fire Games in Northern Ireland in a few months."
When I heard the news my throat got dry and my eyes popped up like bread in a toaster. She had noticed my confusion (a pretty mild word here) and asked me, while smiling gently: "Do you want me to hold your hand?!"
For the following months we had a blast! What an enjoyment to be around her and to feel her beautiful Soul exciting and loving Life so much! Since then I write the word Life with a capital letter as she thought me the incredible lesson to cherish Life every second as long as I am breathing ….
Long story short … Julie and her co-players came back with 2 golden medals for Canada – a golden medal in beach volleyball and a golden medal from the indoor volleyball competition for women.
The medals kept coming only to show that Julie remained true to herself … living the Life to the fullest no matter what.
Today Julie will be only alive in our hearts and her legacy will keep reminding us about our purpose in Life.
Thank you Julie Tremblay!
I wonder if I told you often enough that I love you!
P.S. Photographer: Patrick Fontaine.